I spent last weekend in the wonderful little town of Bolinas, CA. This special spot on the California Coast a relatively short drive north of San Francisco is a quite and quirky and very laid back. It is also right on the shore of the Pacific Ocean and Bolinas Lagoon and as such it provides access to a bunch of coastal and aquatic habitats, and I took advantage of this positioning to do a lot of birding!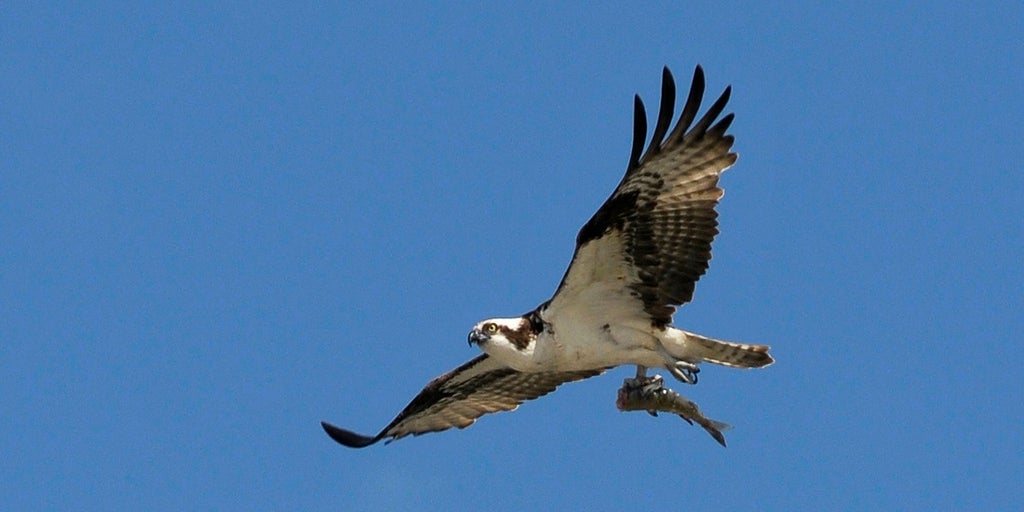 One morning, I went out to the beach to see what coastal and ocean birds I might spot and to do a bit of beach combing while I was at it. The sky was gray over the ocean, but not foggy. The tide was low and it was fun to spend a little time looking at washed up kelp, finding Sand Crabs as the waves broke on the shore, and looking out to sea at the rolling ocean. I was also enjoying watching the Western Grebes and Clark's Grebes fishing off shore, the Double-crested Cormorants flying back and forth, and the Brown Pelicans cruising above the waves when I heard a bit of a commotion overhead. I looked up to see three birds chasing each other around in a mid-air tangle. One bird was an Osprey with a fish in its talons. The second bird was an adult Western Gull trying to steal that fish. The third bird was an adult Bald Eagle also trying to rob the Osprey! All three birds were engaged in some fancy flying over the waves as they attempted to secure their breakfast as the sun rose above the tree topped hills.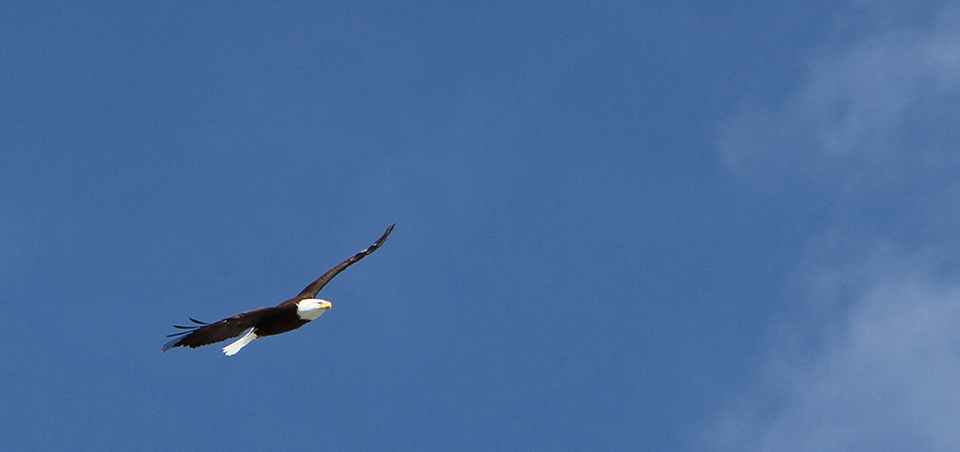 The tangle of birds did not last long. The Osprey was ultimately successful at defending its catch from the two would-be thieves and flew off to enjoy its meal. The gull quickly disappeared to forage elsewhere, but the eagle stuck around for a little while. It circled out over the Pacific for a couple of minutes, and watching for so long was a real treat for me. It then turned toward shore, dropped altitude, and flew along the beach. As it spread its huge wings about 50 feet over the sand, it flew slowly over beach goers and surfers. None of whom noticed at all! The humans were all absorbed in their own activities and did not realize that an enormous, not to mention iconic, bird was cursing right over their heads. I suppose that I should not have been surprised by this lack notice, and to a certain extent I wasn't, but it was definitely amusing.
The Bald Eagle continued flying smoothly down the beach until it followed the bending line of the sand around a bluff and out of sight, and I continued my morning of beach exploration. It was a lovely morning that I enjoyed very much, and I hope you get out for some time on the coast as well.
Thanks for visiting my blog. If you are interested in other ways to connect with me, here are a couple of options:
Become a follower of this blog!
View and subscribe to my YouTube channel – A Birding Naturalist
Follow me on Instagram – abirdingnaturalist